By Steve Pasierb | President| The Toy Association
On Wednesday, March 14, news surfaced that President Trump had requested an additional $30 billion in new tariffs which may include toys. The Toy Association, our Federal Government Affairs Committee and the Board Executive Committee were all immediately engaged. This serious new threat to the business of toys came as our staff and legal counsel were deep into helping members navigate the Toys"R"Us (TRU) bankruptcy that has now turned to liquidation. These are difficult days that our industry can successfully navigate, yet toy companies and some 33,000 employees of TRU are facing stark realities.
China Tariffs and Toys
The Toy Association is aggressively fighting the threat of China tariffs that would extend to toys. We are participating in and helping to grow the leading coalition of hundreds of organizations opposed to these tariffs. We and others are contacting the White House, administration officials, and congress to urge reversal of the tariffs being imposed. At the same time, we are encouraging the coalition to activate grassroots and media outreach in opposition to tariffs.
Officials need to understand the threat to business and American jobs, while consumers need to understand that tariffs will hit them in their pocketbooks across a range of everyday household products. There will be no winners if we and the toy community are thrust into a trade war.
The coalition letter to President Trump, U.S. Trade Representative Robert Lighthizer, Secretary of Commerce Wilbur Ross, Secretary of Treasury Steve Mnuchin, and National Economic Council Director Larry Kudlow can be read here.
Over the weekend, the coalition worked with The Wall Street Journal to further alert the business community in an article: "Trade Associations to Petition Trump Administration to Halt China-Tariff Plans."
We are also paying close attention to talk in Washington about the potential of new sources for tax cuts, rightfully worried that this might rekindle talk of a Border Adjustment Tax. Rest assured that we will fight both the tariff issue and any other potential form of taxes on toys with every ounce of our being. Please be certain to watch for member alerts via email and for updates in Toy News Tuesday.
If your company has a government affairs function, please make certain they are represented on our Federal Government Affairs Committee (FGAC). If you don't have a representative on the FGAC, you will be missing critical updates and developments on potential China tariffs. The Toy Association will be taking many more actions on this issue in the coming days and weeks.
Forward Steps on Toys"R"Us
As the leading trade association, our primary focus remains on protecting the interests of manufacturing member companies and helping them successfully navigate both the bankruptcy process as well as the next 18 to 24 months as the industry, the marketplace, and consumers establish new patterns.
More immediately, in addition to the information and website resources we have been pushing out via the Credit Program, the Association can and will provide support of Member Motions seeking payment of all Administrative trade claims. Please reach out if your company needs this support. Our legal counsel has been continually working to seek information or insight from Counsel to the Unsecured Creditors Committee (UCC), as well as encouraging any level of useful communication from TRU. We have also requested that Counsel to the UCC join us in an online Town Hall Meeting for our members.
Again, please watch for important Member Alerts via email and announcements in Toy News Tuesday and continue to check the special TRU Bankruptcy section on the homepage of our website. Please check if you've unsubscribed from our emails or are filtering out our communications!
As we move forward, the Association is open to securing any additional resources needed to support members, including our own Bankruptcy Counsel, financial advisors, etc. Paul Vitale, executive vice president of finance & operations at The Toy Association, and Rick Locker, counsel to the Association, remain the important primary contacts for members in the weeks ahead.
Reflecting: Toys"R"Us and Our Future
TRU is a beloved brand that generations of kids and families have long associated with fond childhood memories of play. As an active member of The Toy Association and valued members of the toy community, the employees of TRU are friends, colleagues, and a part of the soul that makes the business of toys so wonderful. Our hearts go out to them and to their families.
After three years of above average growth, 2018 now finds the toy industry at an inflection point. More immediately, in addition to the direct negative impact on some companies, the flood of liquidation product from TRU can likely weaken sales at both mass and specialty retailers. Likewise, there will be a short-term negative influence on orders coming into our manufacturing members, at least until the ramp-up happens to stock for the 2018 holiday season. While the market will recover, impulse buying in-store and destination trips to reward children with a special toy or gift that once occurred at Toys"R"Us may never be recaptured. Lines that made it to market, thanks to TRU's wide range and willingness to take risks and support entrepreneurs, might not find a new home.
We will continue to update and share information and resources related to the bankruptcy process with our members. We will conduct special meetings, conference calls, or webinars as warranted. Please keep an eye out for email alerts to manufacturer members and check the special TRU Bankruptcy section of our website. As always, and especially in trying times, the entire team at The Toy Association and our Board of Directors is committed to helping toy companies protect and grow their businesses.
TRU touched the lives of generations of kids and families in the most wonderful ways. TRU continues to look for possible ways to save a limited number of U.S. stores and is in discussions about combining the sale of approximately 200 U.S. stores with the sale of the Canadian operations. That could be wonderful and a step toward #SaveToysRUs.
Let's be frank, the market will not be the same, but as the U.S. retail landscape continues its dramatic evolution, today toys can be found for sale just about anywhere – from neighborhood and great specialty toy stores and mass market retailers, to online retailers, drugstores, supermarkets, clothing chains, and more. Shoppers will seek out products wherever they can find their favorite toys and brands. There will always be consumer demand for toys and games to support the business of toys and drive new channels of distribution.
I've learned the toy community is amazingly resilient. There are a few things I'm certain about as the TRU situation unfolds: the birth rate will be unaffected, kids will celebrate birthdays, Christmas is still on the calendar, and the many developmental benefits of childhood play are proven – toymakers are an innovative sort and they must, can, and will adjust to marketplace realities.
All good wishes,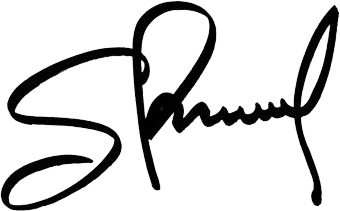 Steve Pasierb
President
spasierb[AT]toyassociation.org
Compliments of The Toy Association, a member of the EACCNY